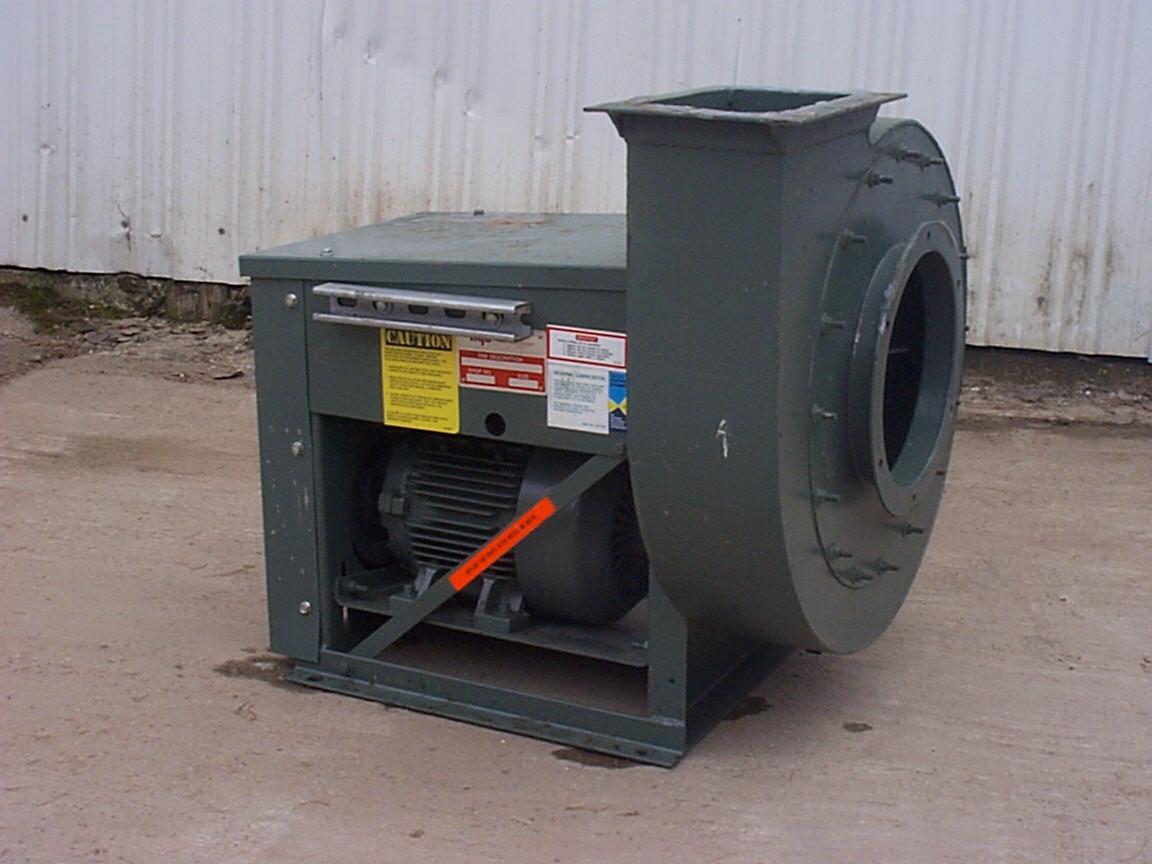 Blowers & Vane Axial Fans
We are suppliers of industrial air and material handling blowers and fans including New York Blowers and several other manufactures.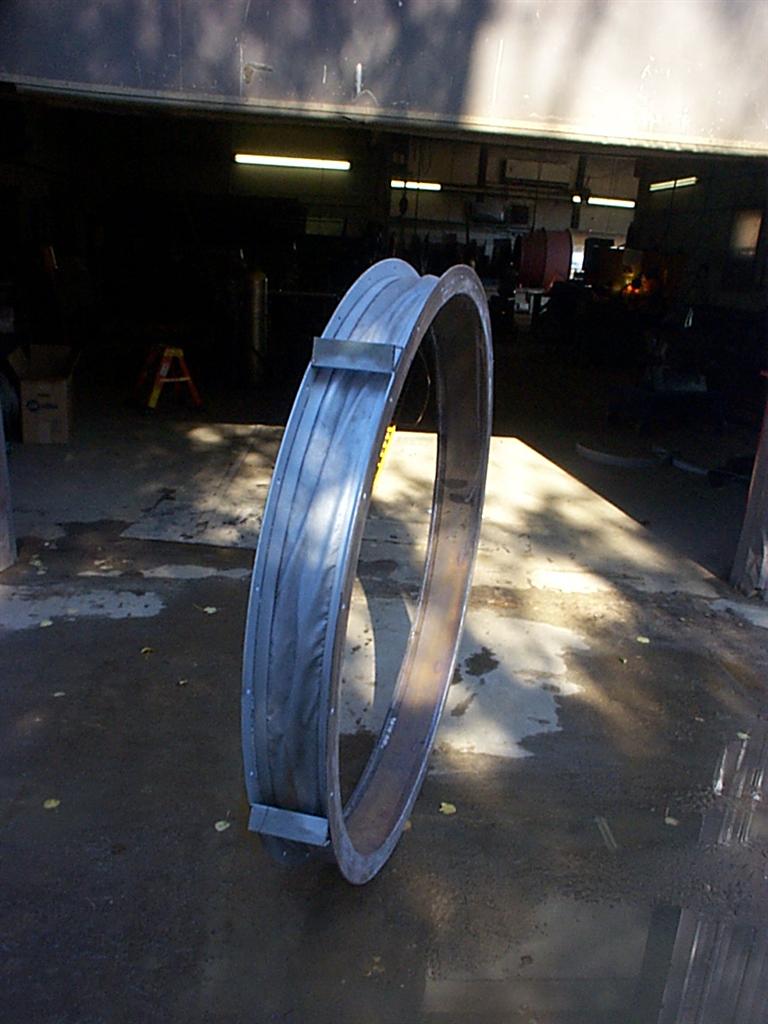 Expansion Joints
EvenAire designs, fabricates, and installs many different conformations of expansion joints. Round, Square, and rectangle with no exposed fabric to the air stream. Expansion joints are covered with wire inserted glass cloth that will withstand 1000° F and an outside cover of ventsil glass fiber.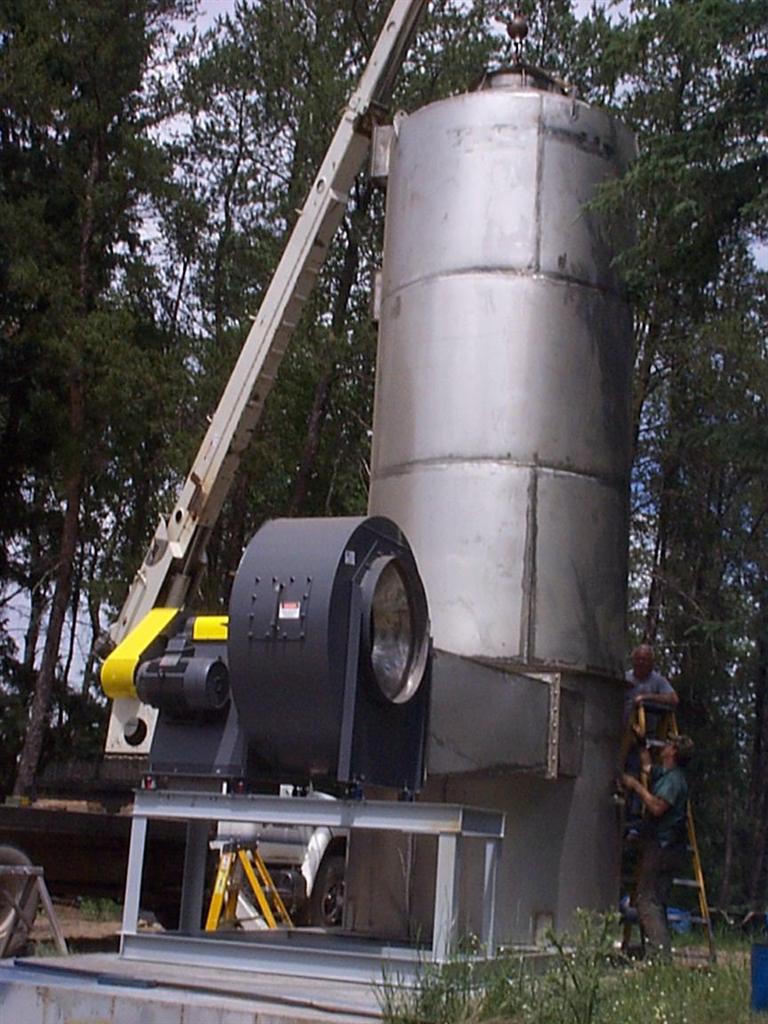 Scrubbers
We have fabricated many unique designs and arrangements of scrubbers and their components for various pre-designed units.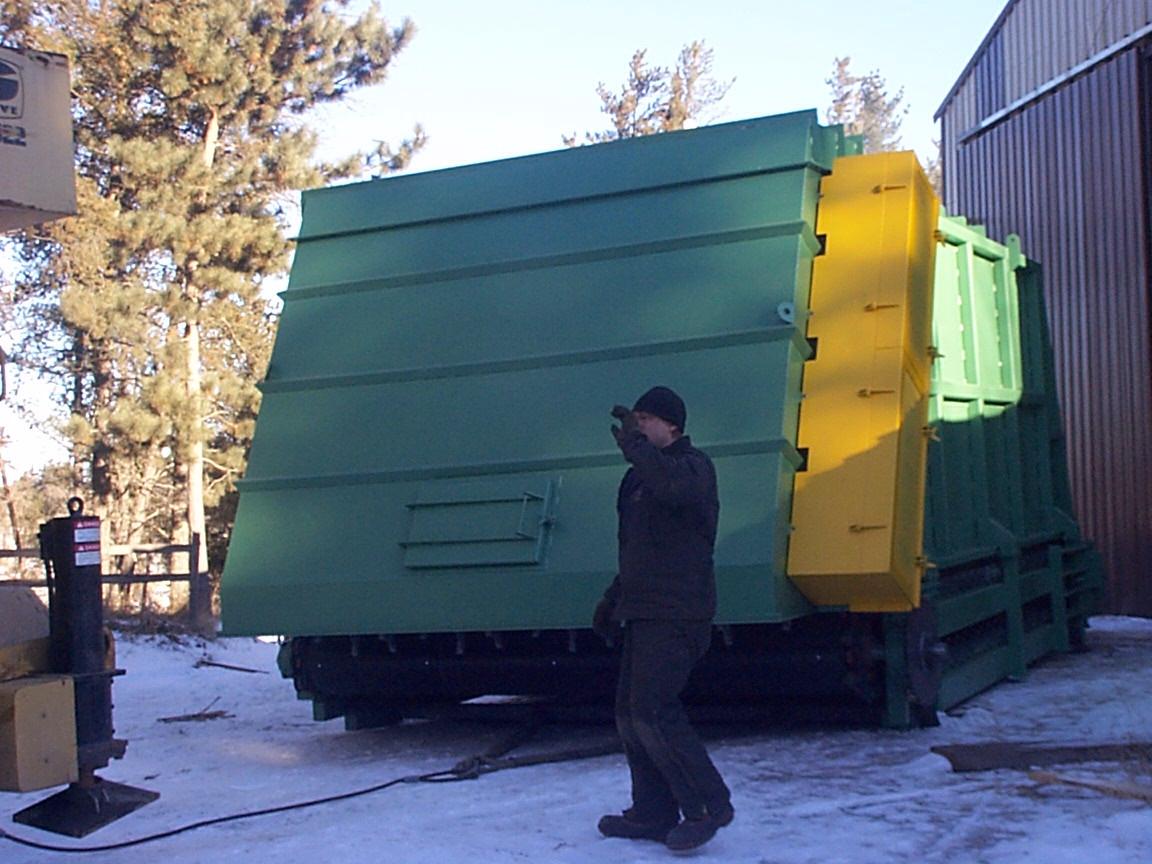 Bins
EvenAire has fabricated many bins complete with metering systems for regulated discharge rates from boiler feed, forming lines, and metered process flows.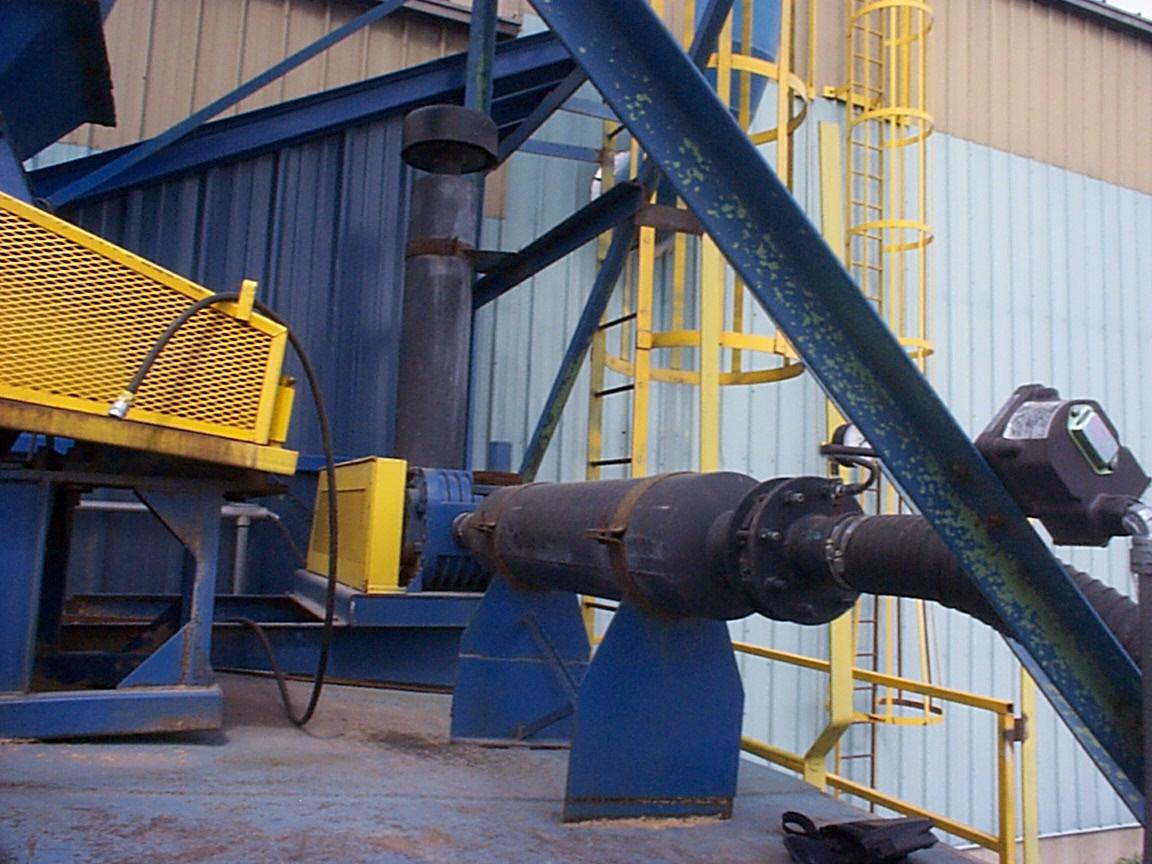 High Pressure Conveying Systems (Pneumatics)
We have provided complete high pressure conveying systems utilizing positive displacement blowers, flat back elbows, feeders, and dust collection systems.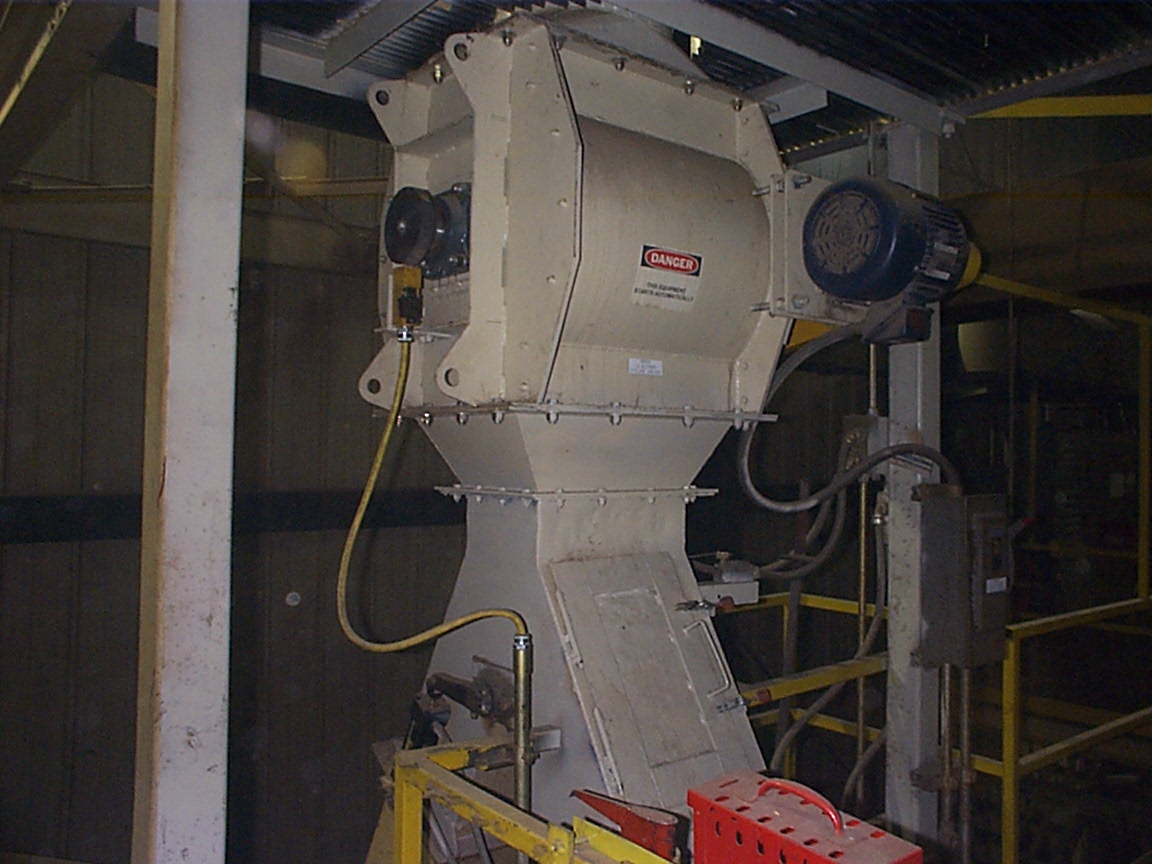 Airlocks: Custom Designed
Fabricated revolving rotor inside a housing, designed to allow product to pass through with minimal air leakage. Rubber tips are commonly provided for more sealing. Normally utilized on easily handled material.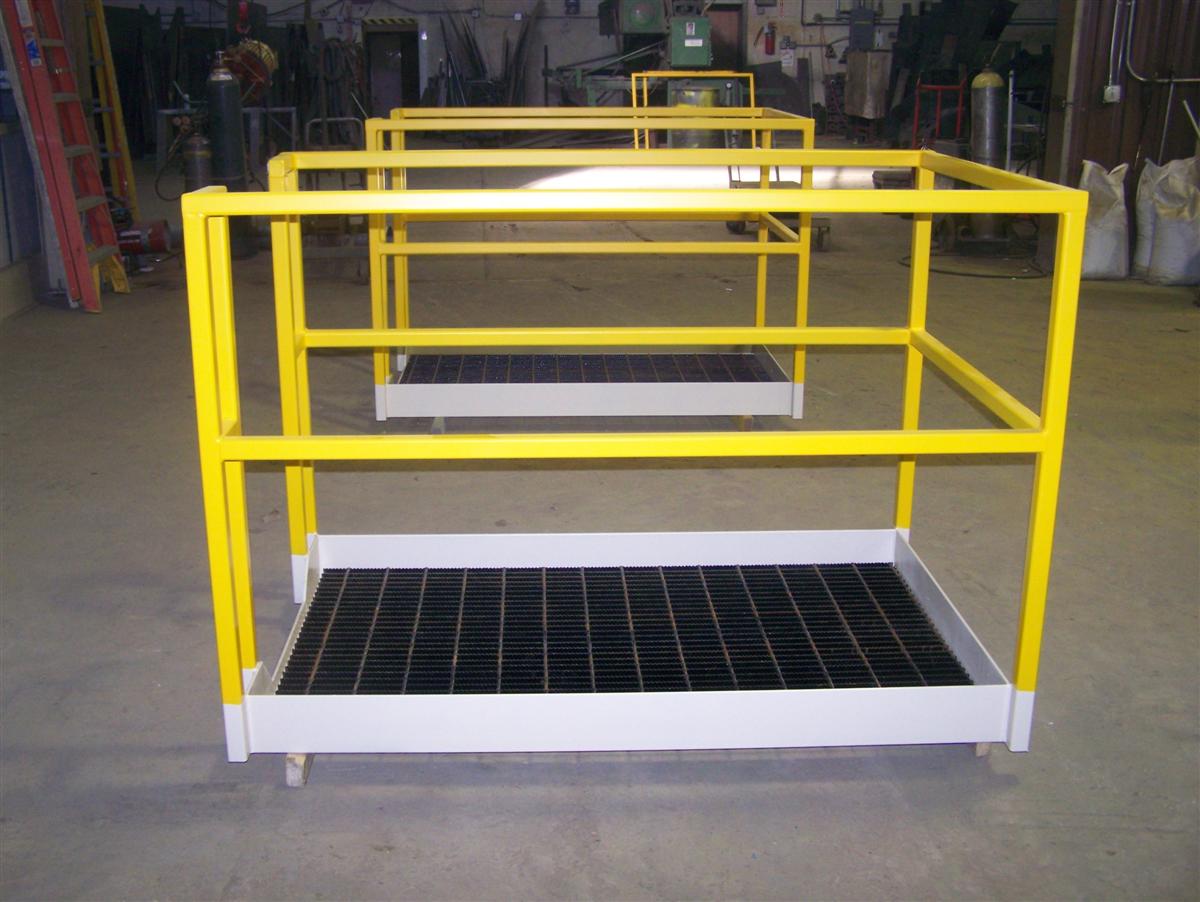 Catwalks, Stairways & Ladders
We fabricate approved catwalks with various surfaces including expanded metal, grip strut or bar grating. Ladders are available caged or uncaged. Stair steps and treads are fabricated for special requirements.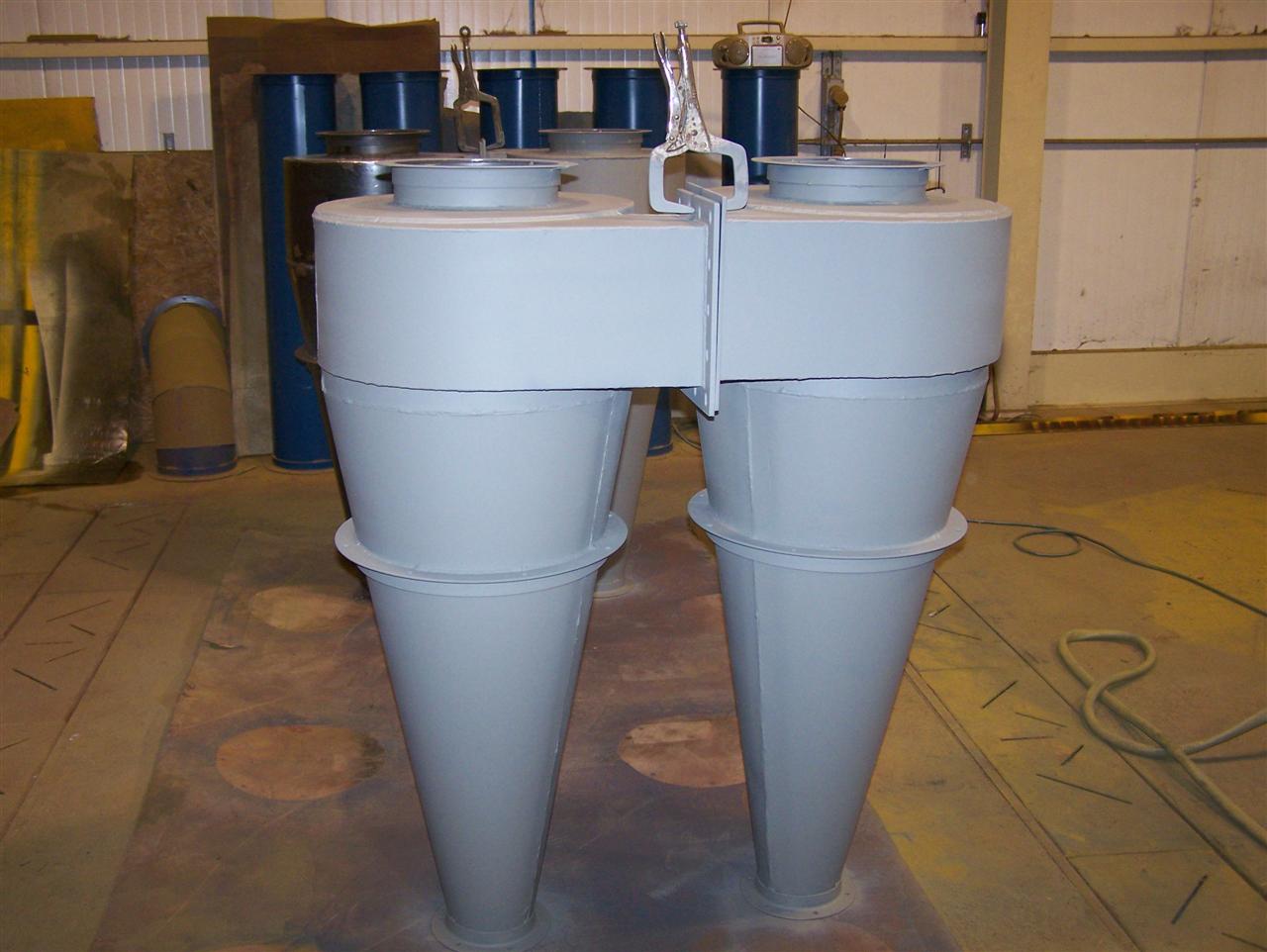 Cyclones
EvenAire Systems Inc. has fabricated numerous sizes of cyclones from 1′ to 12′ in diameter in various shapes and configurations for the customers particular requirements.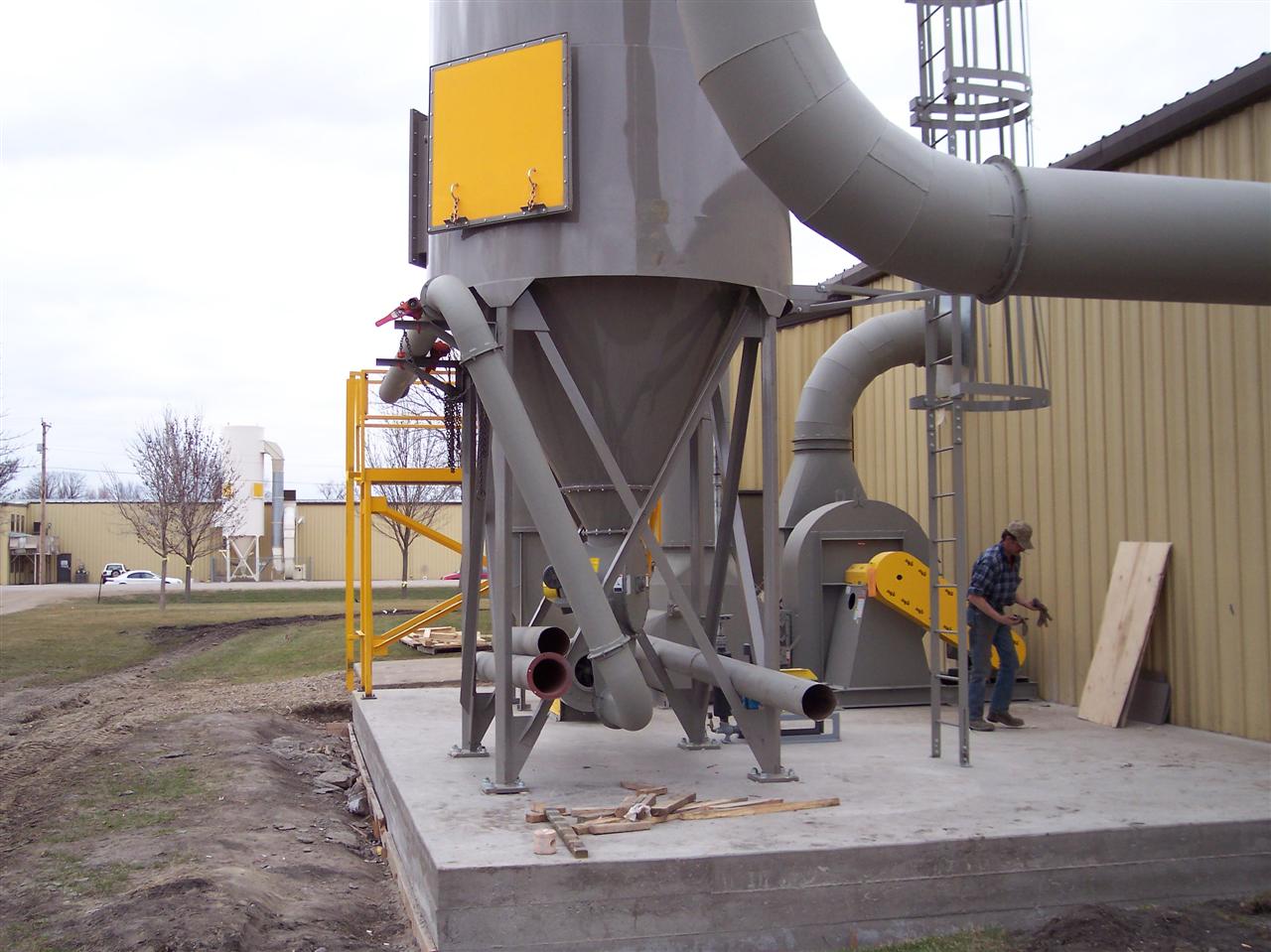 Filtration Systems
EvenAire Systems provides complete dust control systems including design, fabrication, and installation. We are a representative of Donaldson Torit and other filtration systems.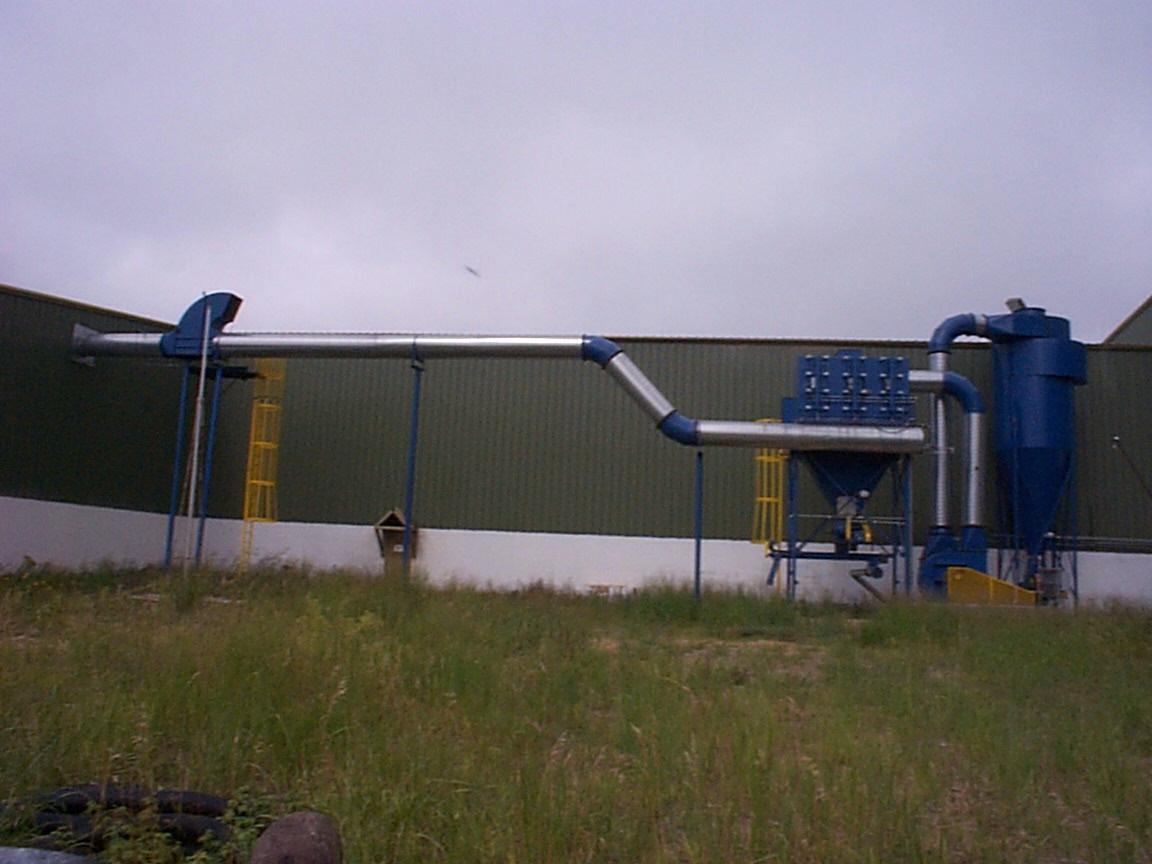 Low Pressure Dust Collection Systems
We offer a single source for low pressure collection systems, designed for each clients particular needs, including blowers, airlocks, cyclones, and filtration.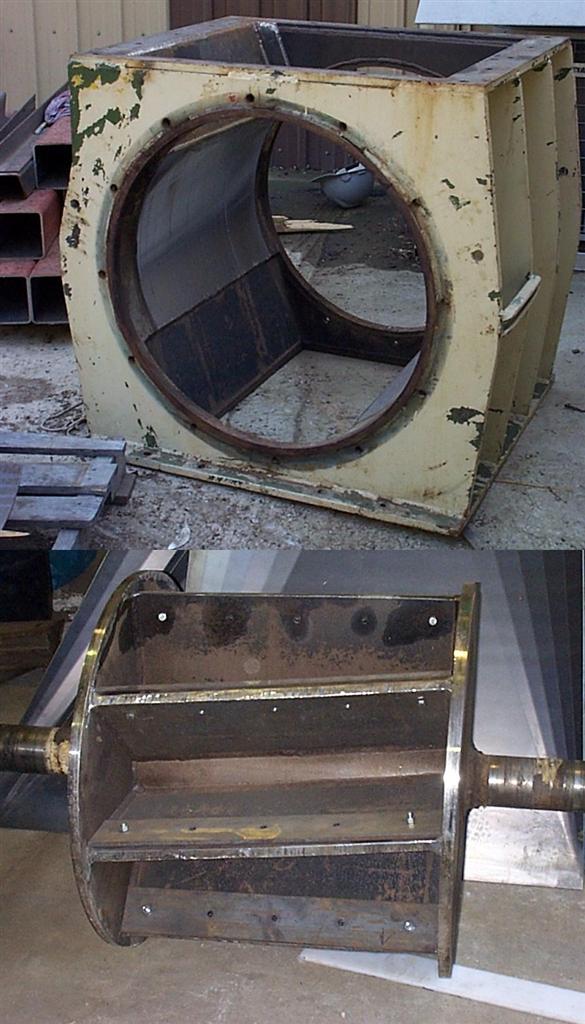 Feeders Repairs
Rugged and precision machined revolving rotor within a housing. Designed to allow product to pass through with minimal air leakage. Stainless steel tips, chrome bore, and shear knives are typically used. Normal use would be in pneumatic conveying. Repairing includes restoration to factory specifications.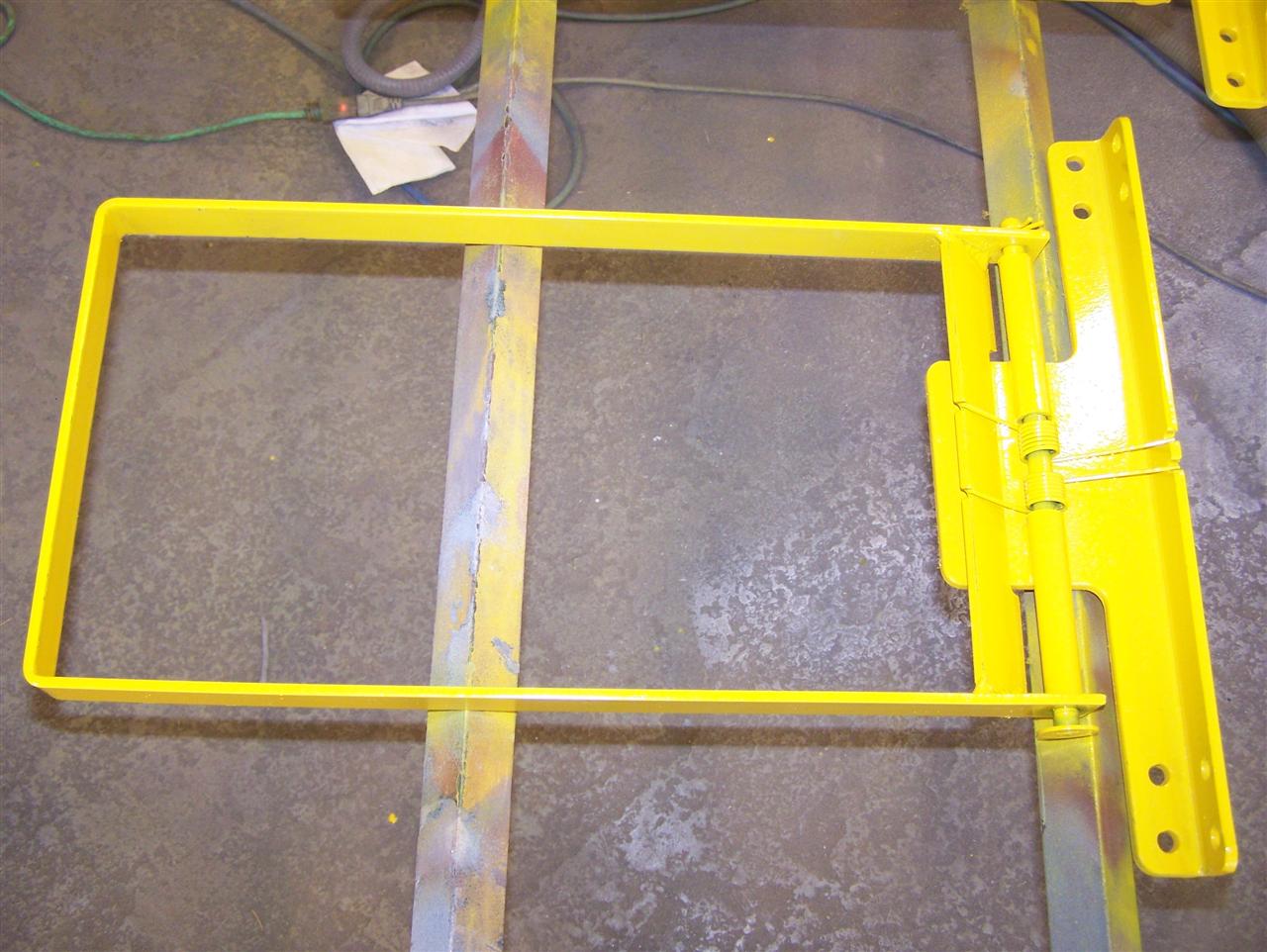 Safety Gates
Our design has torsion springs to insure closure and are available in various sizes, all painted yellow.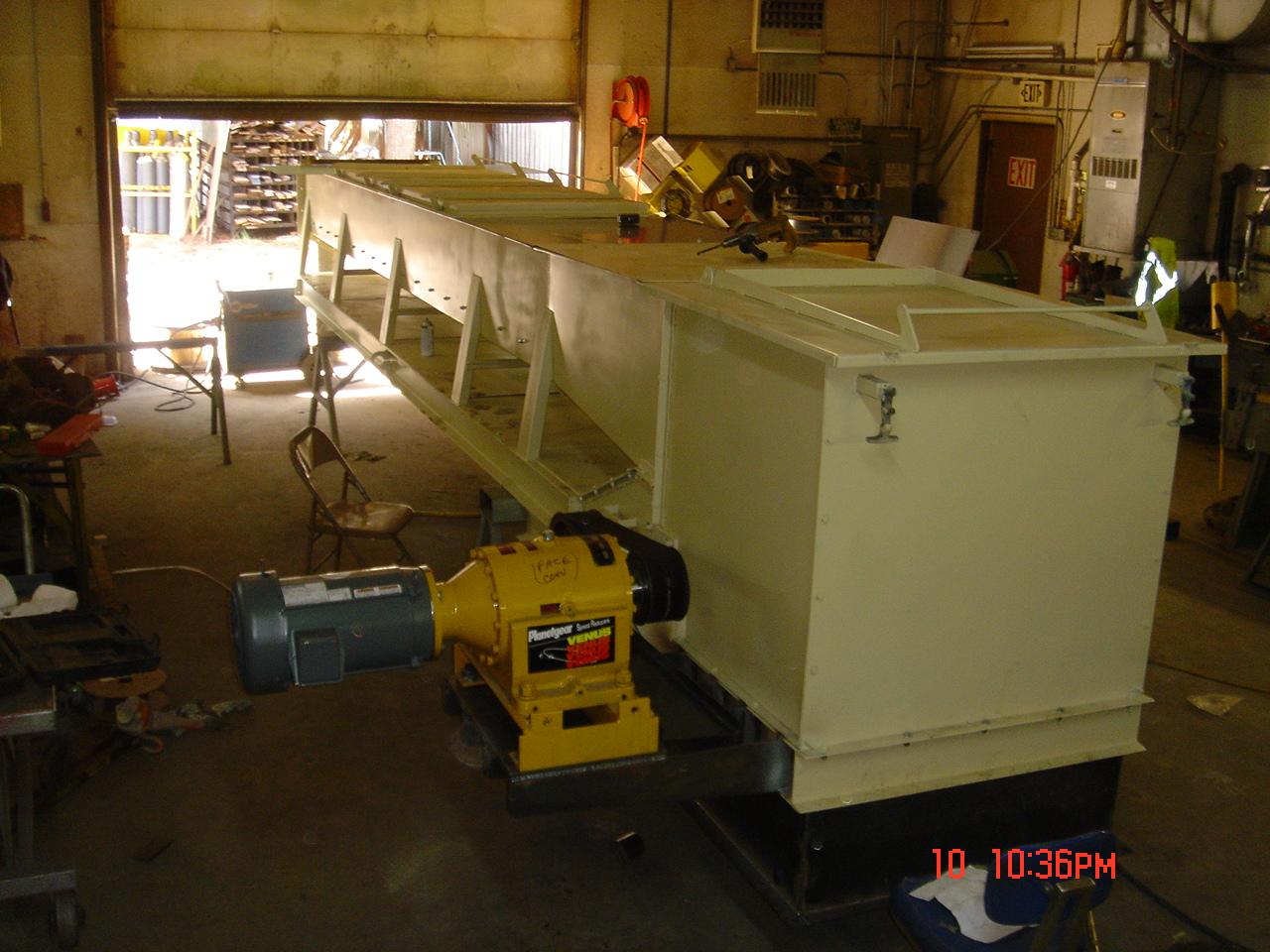 Conveyors
EvenAire designs, fabricates, and installs many different configurations of conveyors, both belt and chain driven: slide pan, concentrator roll, food grade, belt conveyers, drag chain, and screw conveyors, many complete with drives and guards.
Insulated Ducting
EvenAire Systems provides complete onsite insulating or pre fabricated insulation of round ducting or rectangular breaching.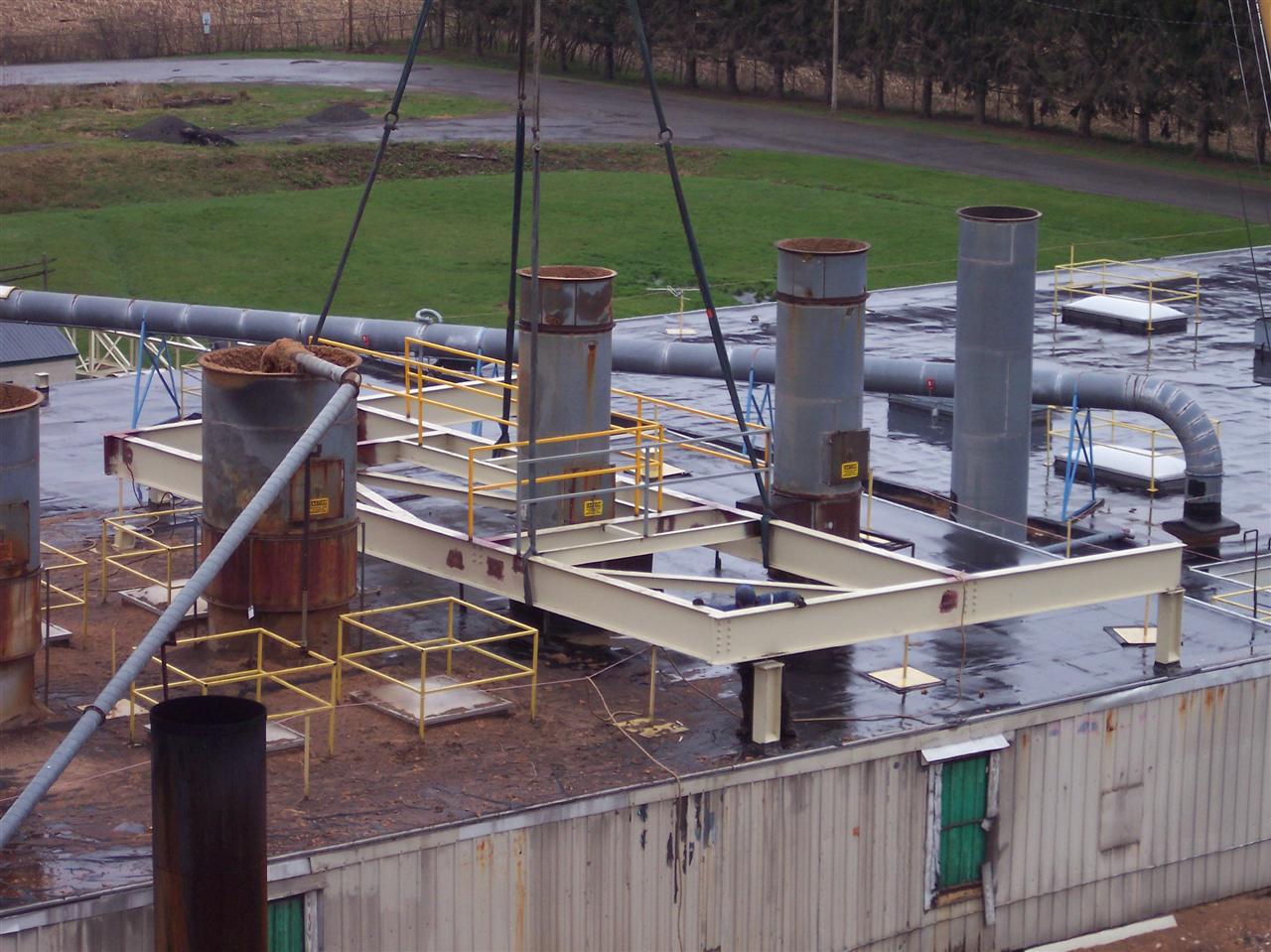 Structural Steel
EvenAire Systems has provided pre-fabricated structural steel systems for new buildings and supporting systems to be attached to existing systems.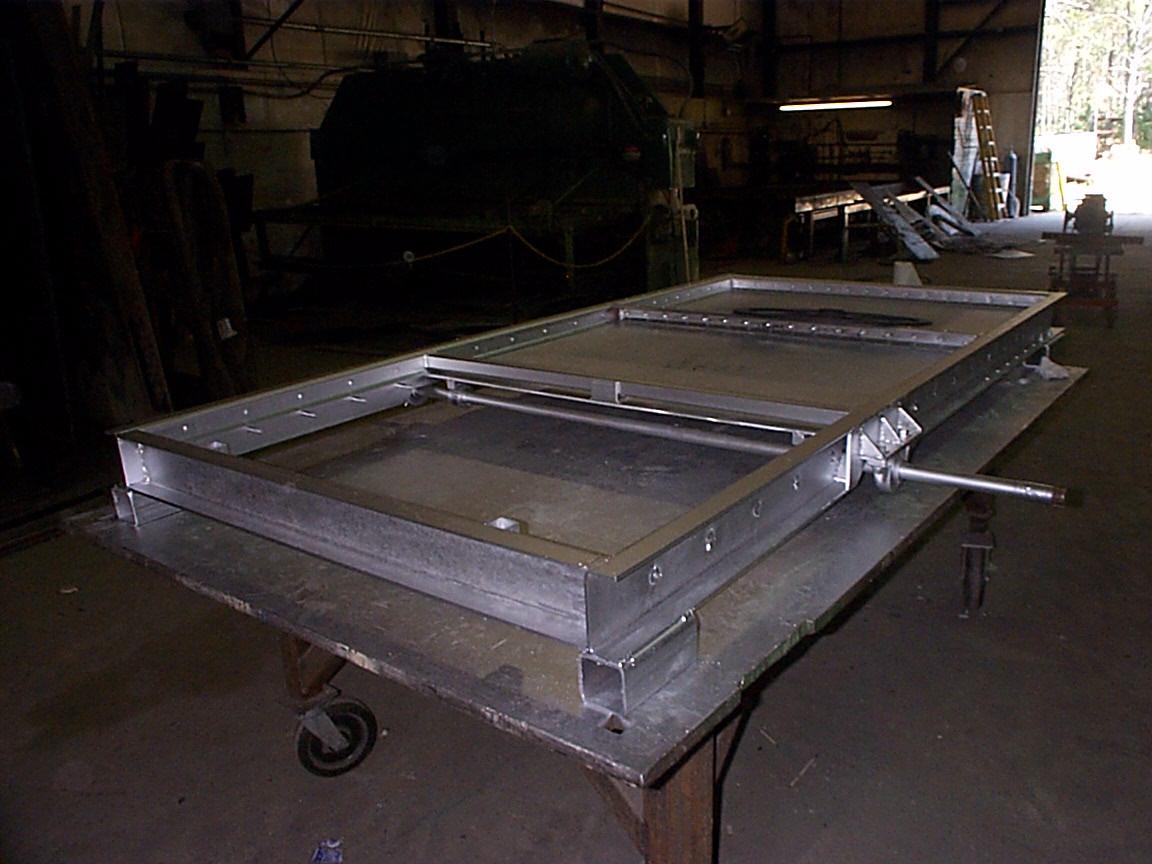 Gates
EvenAire designs, fabricates, and installs many different configurations of gates. Diverter gates – slide gates – manually or automatically operated.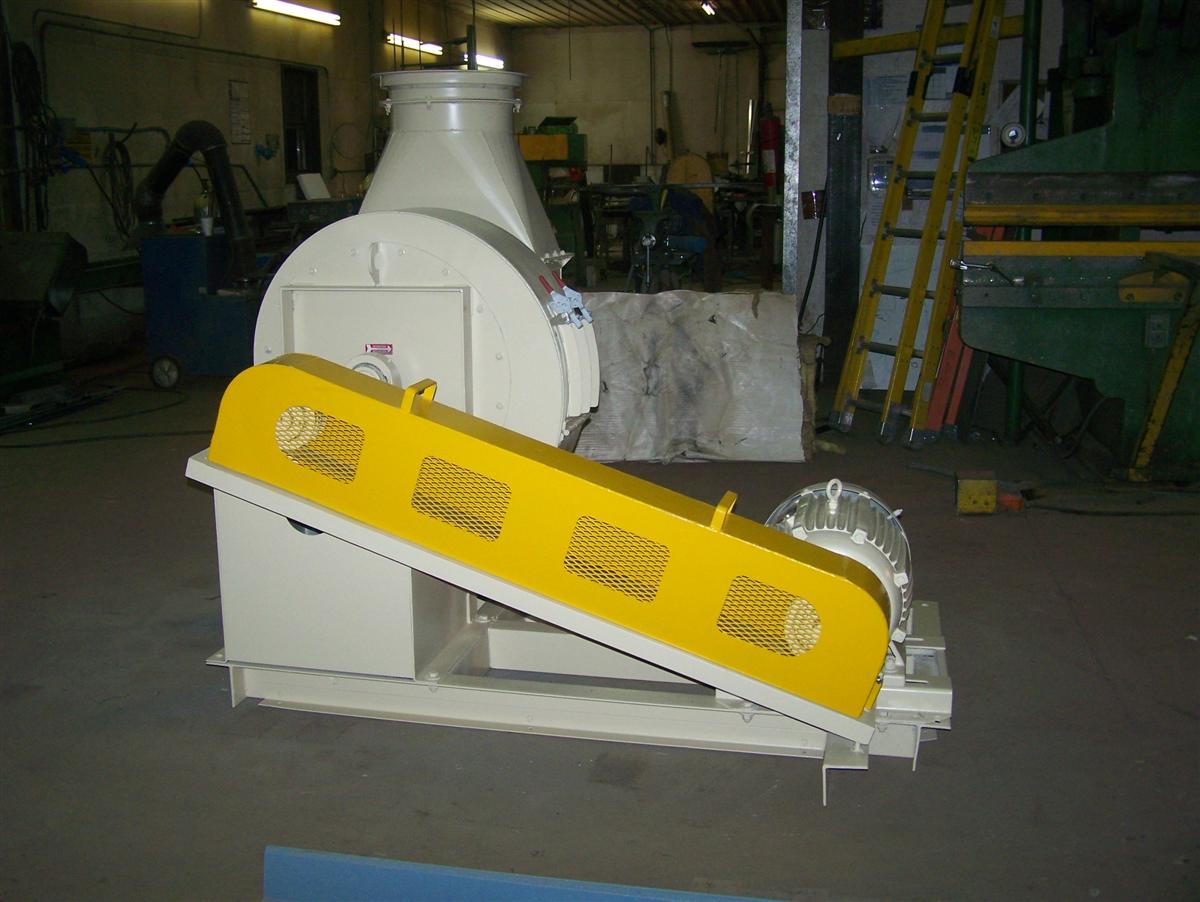 Machine Guards
EvenAire designs, fabricates and installs many different configurations of machine guards and shaft guards. Inquire about our "no special tool" removal system.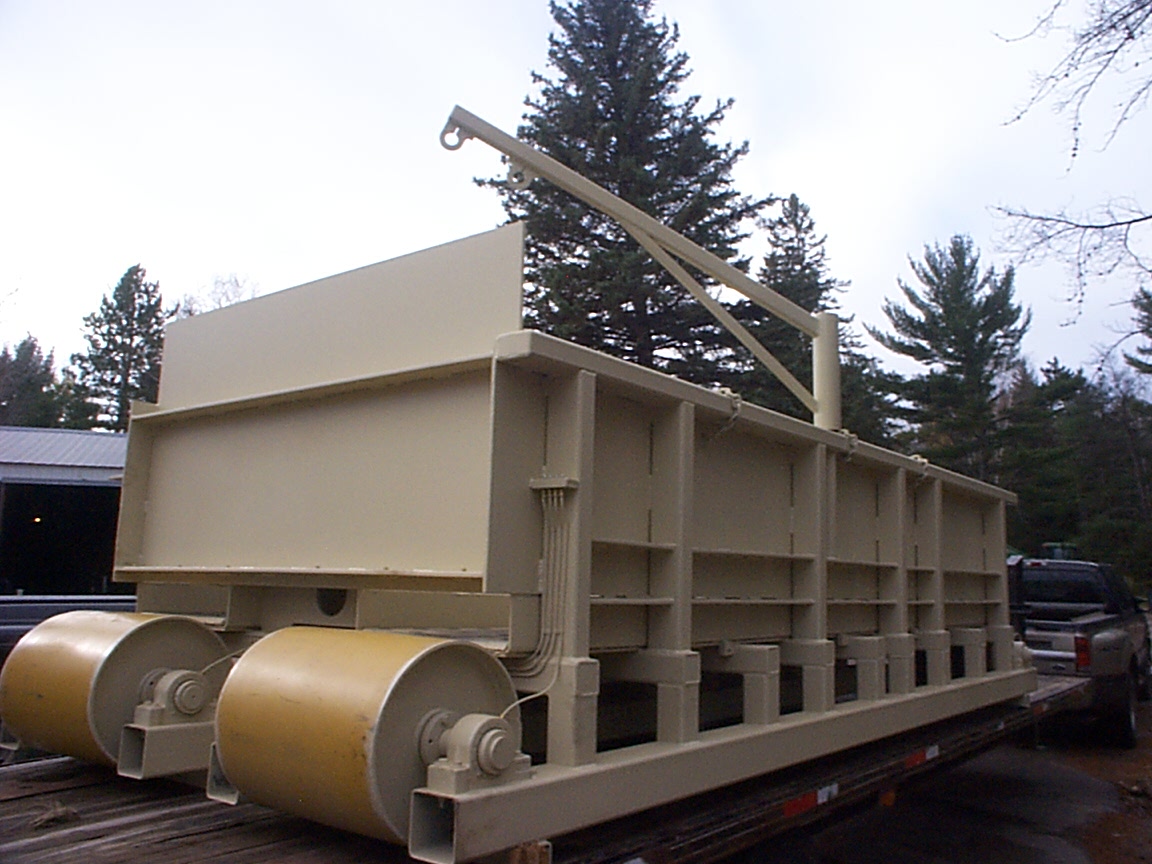 Hoppers
EvenAire design and fabrication of many styles and types of hoppers for storage of various products.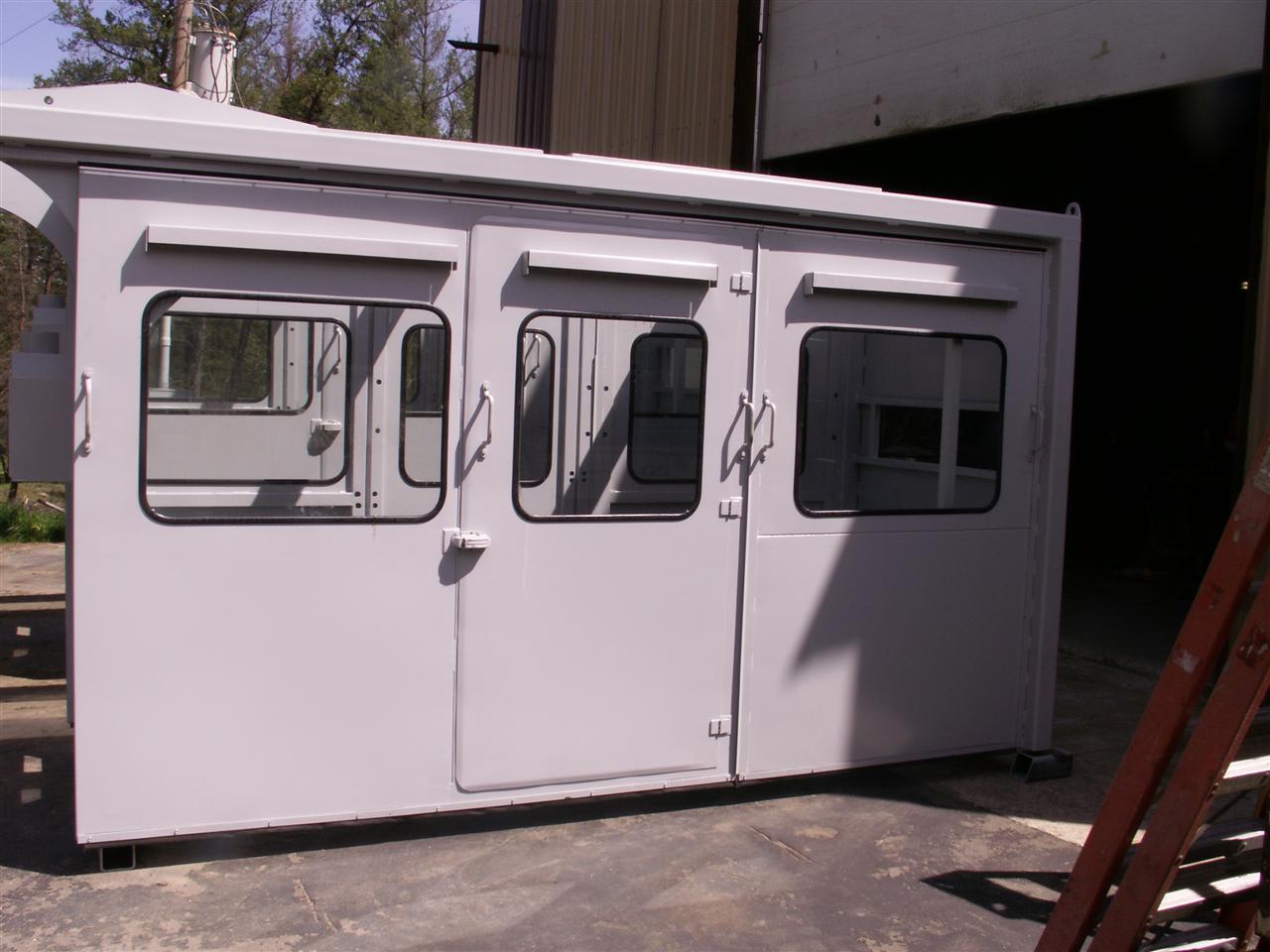 Enclosures & Cabs
Special enclosures to provide local aspiration within the enclosure and air/dust containment system.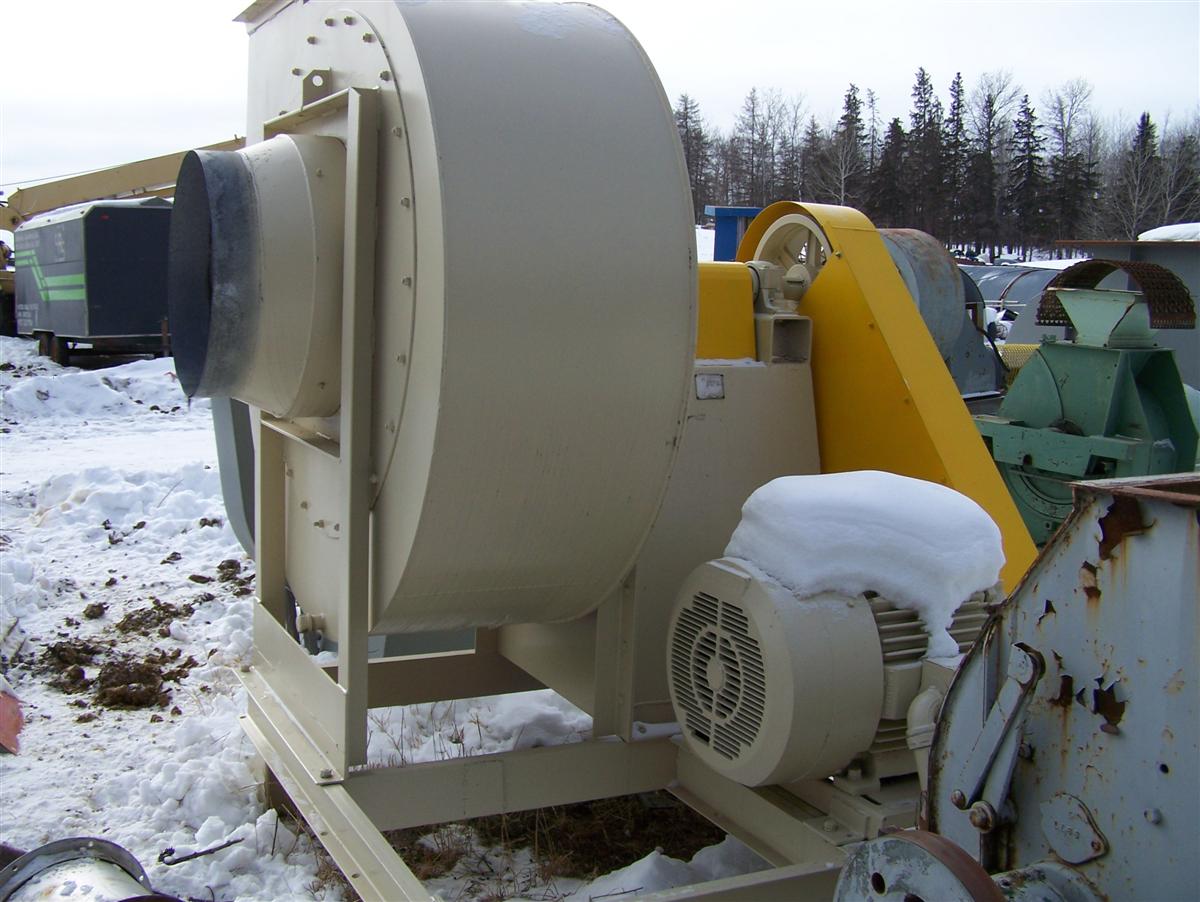 Recycled Equipment - Boneyard
Part of our inventory includes existing rebuilt or used components for industry. Blowers, airlocks, conveyors, and piping are typical items in stock. Please check with us for a current list of items.